Omni-channel store concept
The Bangkok-based brand Pomelo launched in 2013 and has grown to be a large online fashion platform in Southeast Asia for multiple brands within the fashion industry.
The brief asked that the agency create the future store concept for the omni channel customer experience – The Pomelo Way to Shop.
Workshop developed the optimal shopping journey for the omni channel customer for a seamless experience. The first two physical stores with the new concept opened in November 2020 in Jakarta and Singapore. The role of the new physical store was to build greater loyalty with the existing online base, as well as acquire more customers.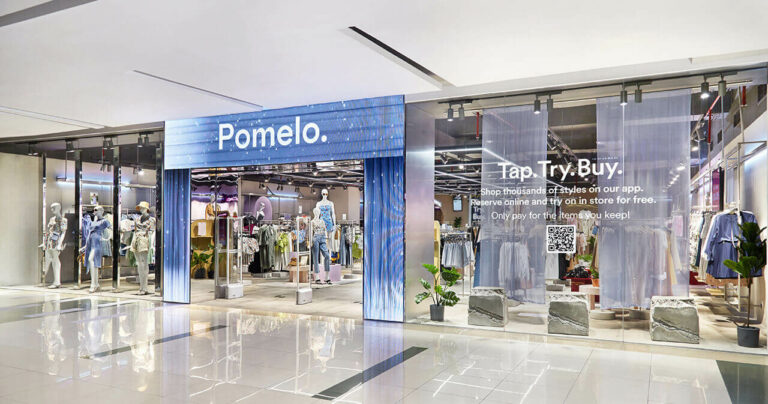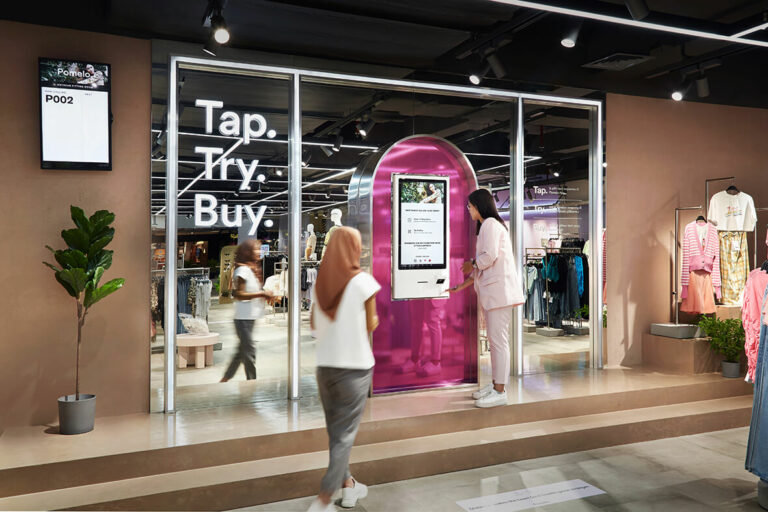 The store was the connection point, leading traffic from the site into the stores and vice versa. The store was either the starting point or a continued journey from the store to the site. Shoppers could TAP-TRY- BUY, where they could order online, pick up their order in-store and try it, and then buy the items they liked –  The Pomelo Way to Shop was born.
By combining the services in the physical store Workshop drove traffic from the shelves to a wider online assortment, as well as conversion both in-store and online.